You may also be interested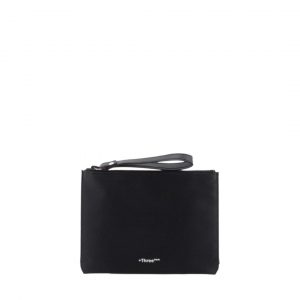 Small Pouch made of recycled cotton from military uniforms discarded by the Dutch army. This wristlet, finished in natural rubber, is the perfect size for credit cards, cash and telephone.
Wear it on your wrist, or inside a + Three °°° bag. It is enriched with a recycled and recyclable zip puller aluminium plate illustrating the logo symbols.
BAG BODY -reused military fabric: 50% cotton and 50% polyester; FINISHES – natural rubber spread on raw cotton LINING: 70% recycled cotton, 30% organic cotton